Zombie Invasion FAQ's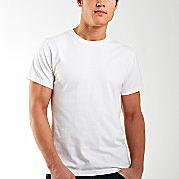 Q: What do We Wear?
A: White T-Shirts Required for Saturday Night - No Class A Uniforms
Due to the nature of a Zombie Invasion, there will be some fake blood and other substances getting on the Scout's clothes on Saturday night. Each Scout should bring a 'disposable' white T-Shirt, that they won't mind getting stained with 'fake blood'. This can be picked up at a thrift shop for a couple of dollars, or on sale at Pennys for $5.99 or K-mart too.
Pants or coats worn during the event may get fake blood on them as well, so please don't send the 'nice' stuff to camp this weekend. Painting clothes are appropriate for this event.
We will not be requiring Class A uniforms to be worn during the weekend, so please leave them home.
Q: What about the Firebuilding Kits?
A: Each Patrol is required to bring a one-gallon Ziploc bag, containing enough tinder, kindling and other wood to start a small fire. This will be used to compete at one of the stations, so don't forget this important item. Patrol Leaders are responsible for this item.
Q: Do we need to bring Firewood
If you want to have a campfire at camp, you'll need to bring a few pieces of firewood for each patrol.
Q: Will the Trading Post be Open?
A: The Trading Post will be open during the afternoon on Saturday. They have candy, peanut stuffed pretzels, beef jerky, pop and frozen pizza's, as well as Hahobas T-shirts, water bottles, knives, etc. for sale.
Q: Is the event full?
A: Yes, we reached the full capacity of 300 Scouts for this event on September 15th.
Q: Can We Bring Extra Scouts and Adults?
A: NO This event is sold out, and we cannot accommodate any additional Youth or Adult participants, beyond what you have already paid for. Please do not bring extra people, as we do not have the capacity to allow them to participate. We also are at capacity for volunteers, and cannot accept any additional staff participants.
We cannot accept 'on-site' registrations of extra boys or adults.
Q: My Troop is on the waiting list, When will we find out if we are going or not?
A: There were no cancellations, so Troops on the waiting list will need to request a refund of their fees.
Q: Why is there a limit of 300 Scouts for this event?
A: The event Committee decided to limit the number of participants to 300 youth in order to provide a better quality experience for the boys. This is meant to address past issues such as overcrowding at stations, missed opportunities to participate due to scheduling issues, and the ability to provide adequate volunteer staff to man the stations for a group of this size.
Q: What meals do our Troop need to provide?
A: Saturday breakfast and dinner, Sunday breakfast.
Q: What time does the event start?
A: Check out the Event Schedule.
Q: Is there a Scoutmaster's Handbook for this event?
A: Yes, click here to download the Scoutmaster's Event Handbook
Q: I heard there will be Scoutmaster Outdoor Training at the event?
A: Yes, the Scoutmaster Outdoor Leadership Skills training will be offered on Friday evening and Saturday during the day. Location will be at the Aldrich Lake beach.
Q: I need a new Roster, where can I get one?
A: Download a copy of the Troop Roster here.
Last updated on October 15, 2010